Queer and trans consulting work is one of Wes' favorite ways to spend time.
Wes works with agencies of all kinds – public, private, and nonprofit – in order to support systems and cultures that value people of all gender identities, gender expressions, and sexual orientations.
Some of the industries Wes loves working with include birthing, customer relations, education, fashion, fertility, fitness, healthcare, media, publishing, speech therapy, wedding, work culture, and more! He also consults with individuals and families looking for support on all things LGBTQ.
Through this intentional partnership, you and Wes get to determine the best ways to communicate a sense of belonging and value to your audience.

I have an ongoing relationship with Wes as a consultant and editor for my business, Bjorem Speech Publications. His firsthand knowledge and experience make him a perfect consultant for LGBTQ+ inclusion and gender affirming practices. Wes always approaches questions and concerns with a thoughtful and understanding response and has shared a wealth of knowledge with our team. His insights help guide us in our decision making for the products we put into the world. Wes is such a valuable team member and together we are making a difference in how we represent people through art and education.
Pricing
Consulting sessions take place in real-time, virtually on Zoom.
In-person sessions may be available upon request if the location and budget match everyone's needs.
Asynchronous consulting is also available and welcomed.
Pricing is determined on a per-project basis.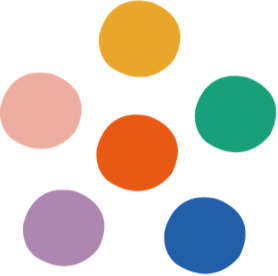 Organizations
Consulting sessions with organizations consist of collaborative conversation, problem solving, strategic planning, product and website audits, and more. Sessions typically consist of 1-3 team members and start at $250/hr.
Please note: Consulting sessions are different from training and workshops. Learn more about training and workshop opportunities here.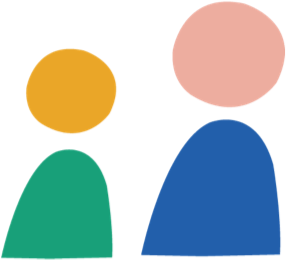 Individuals
One-on-one consulting sessions are 45-60 minutes with pricing based on a sliding scale model of $50-250 per session. Small groups of 2-4 people use a sliding scale of $75-250 per session. A limited number of pro bono sessions are available to the trans community.
MORE ABOUT THE SLIDING SCALE MODEL
What is a sliding scale pricing model and why is it being used?
Sliding scale pricing is a model designed to work towards economic justice. It gives more people access to the services they need by offering a price range rather than a fixed rate. Sliding scale models work when participants choose an amount to pay based on their available resources. It is an invitation to take inventory of your financial situation and look deeper into the privilege, power and oppressions you may experience.
Not sure how much to pay?
Take these factors into consideration and use them as guidance. This model acknowledges that every persons' resources are nuanced and complex. Pay what you can within the sliding scale range, no questions asked.

Consider paying less if you are:
A person who experiences racism and/or systemic oppression
An immigrant
Black, Indigenous, or a person of color (BIPOC)
Disabled
LGBTQIA+
Experiencing difficulty paying medical expenses
Providing unpaid labor
Eligible for public assistance
Formerly incarcerated
Elderly with limited financial support
Consider paying more if you:
Own a home
Have investments, retirement accounts, or inherited money
Travel recreationally
Have access to family money and resources in times of need
Work part time by choice
Are unemployed by choice
Have a high degree of earning power due to gender and/or racial privilege, class and socioeconomic background, etc.
This sliding scale pricing model was adapted from Valley Tattoo and Little Bird Botanicals.

We wouldn't be the intentional parents we are without Wes, and our child wouldn't be as confident, playful and shiny. With warm patience, Wes has cheered with us and honored our journey. Everyone deserves to know him.
HIRE.
Let's collaborate on the best ways to communicate a sense of belonging to the LGBTQ+ people in your life.