Known for his thoughtfully paced, engaging, and tender workshops, Wes brings heart, humanity, and up-to-date information to professionals and communities on queer and trans cultural responsiveness and belonging.
Wes takes pride in crafting his presentations to meet the specific needs of his clients. He knows how to meet people where they are, create learning environments in which all feel welcome to participate, and skillfully guide people and companies forward.
As a transgender speech therapist who is hard of hearing, Wes deeply and uniquely understands the impact that language, words, and communication have on people and companies. As a result, he has become a go-to for helping organizations across the US, Canada, and abroad show up and do better for their LGBTQ+ students, clients, customers, and employees.

All educators should take this training – seriously. 10/10!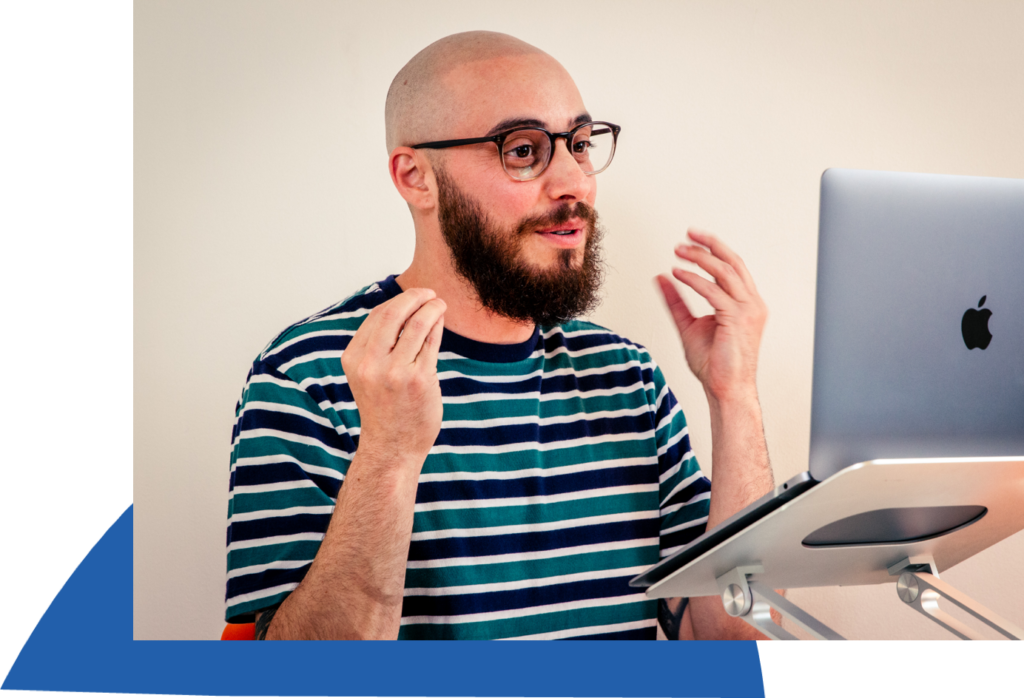 Wes has a strong track record for facilitating impactful dialogue around LGBTQ-affirming practices, both in-person and virtually, ranging from introductory workshops to multi-day immersive experiences.

I've never attended a training where the presenter was so absolutely present, responsive, and vulnerable.
Pricing
Speaking engagements are designed with your organization's goals at the forefront. This means that each speaking event is unique and specifically tailored to you. Because of this, there aren't pre-set fixed prices for workshops, training, or other speaking engagements. Pricing details are provided by Wes, through transparent conversation and written proposals after connecting on your goals, timeline, and budget.
HIRE.
Ready to explore what queer & trans inclusion can look like at your organization?